Sunday Oct 17, 2021
Be Still My Borgified Heart
Feedback regarding week 1's version of Heart of Stonn was heard by Scopely. But was the reiteration worse? Tonight we dive into the changes, the thought process BEHIND those changes, and what it means for the community moving into the future. We talk about hoarding mechanics, and how much it should OR should NOT affect your progression. Finally, we REEXAMINE our path to 4 of 10, and WHAT it will mean for players if they CANNOT finish their ultra recruit event this weekend. Is there still a path? Maybe so! All this and more on tonight's show! Please sub to our channels, share with your team, and ENJOY the show! 
Visit our website at www.talkingtrekstfc.com! 
Comments (2)
To leave or reply to comments, please download free Podbean or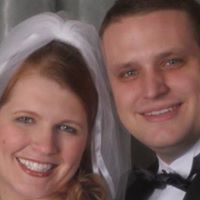 It is hard to save reserves if you go for the officer recruit event on server 10 in order for me to get first I have to use 80K ultra, 20 K premium, 980,000 faction recruit tokens and use the 1.2 million transport patterns you get from that. I need that every time or I will get second place if I don't have that many Ultra I need 230,000 more faction credits.

I think your right about the auction style it's good yes they didn't tell us what they were thinking but in the breath you could say that we do need to bank a safety net just like your bank account you have an overdraft that you can dip in to when needed also to touch on the jelly auction players hated it but now it's a given that if your wanting the jelly you save but it's established if the scoring of 4/10 is to be used again it would be great if scopley would say this is a mechanism is stayin